Does Telepractice work?
Yes! Evidence shows "telepractice" also known as online therapy, can be as effective if not more effective than face to face therapy. Telepractice is not for everyone, however a combination of in person at home or clinic and telepractice can be beneficial.
Pros for clients
Client's benefit from telepractice because well, its technology! Who doesn't like technology? Most positively telepractice is synchronous meaning it is interactive and customized for the needs of each child.
Telepractice can be recorded and played back throughout the week with parents and child or other caregivers who could not be present during the session. This increases carryover of skills with all caregivers of each child.
Telepractice decreases travel time and increases time in therapy! This means it is more efficient and benefits of therapy can be seen quicker and over a shorter duration of time. Usually 6 months for treatments 2-3 times a weeks, as opposed to 12 months or longer for treatments only 1 time a week such as a schedule seen for clients in clinic or home based treatments.
Call today for your free phone consultation.
(907) 395-0348
Online Speech Therapy For alaskans by Alaskans
Did you know online therapy has been proven by research to be as or more effective then face to face therapy! Now your child can receive the best speech therapy individualized to meet their needs without even having to leave the comfort of home.
Do you have to use teletherapy? No! If you are located in Soldotna, Sterling, Nikiski or Kasilof call us see if in home or in clinic is right for you!
What technology do you use?
Theraplatform is a live interactive video, application, audio, whiteboard technology with advanced features making online therapy fun, effective and functional!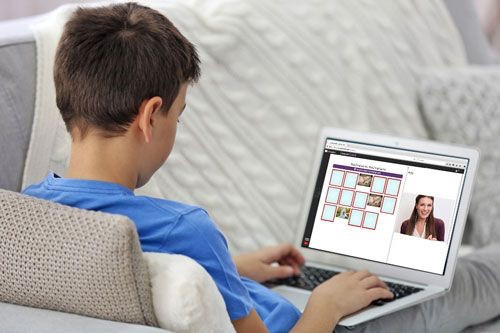 Trust your instinct!
You know your child best. You may have been advised to wait a few months or longer before seeking out a Speech Language Pathologist. While well-meaning, this advise may not be beneficial for your child. Most parents know if all is not typical with their child's development and the sooner therapy begins the sooner your child will benefit.
You should contact a speech language pathologist when your child:
Is extremely quiet or does not babble
Uses no first by 18 months of age
Cannot be understood by others at 4 years of age
Stutters
Has a hoarse voice that is not due to an upper respiratory infection
Seems disinterested in communicating or echoes what you say
Becomes easily frustrated when talking
Has difficulty eating or swallowingHas irregular breathing, shortness of breath or whispers when talking
References:
Bowen, C. (2011). Typical speech and language acquisition in infants and young children. Retrieved from http://www.speech-language-therapy.com on (10/17/2015)
Bowen, C. (1998). Typical speech Development: the gradual acquisition of the speech sound system. Retrieved from http://www.speech-langauge-therapy.com/acquisition.html on (11/2/2009)
Vidoe retrieved from ASHA (2019) Telepractice from Private Practice Portal. https://www.asha.org/PRPSpecificTopic.aspx?folderid=8589934956&section=Key_Issues retrieved on (6/11/19)Photo Credit Blink Session. https://blinksession.com/features retrieved on (6/11/19)